Cutting calories while getting proper nutrition can be hard, expensive, and time consuming. Vi-Shape™ offers you a fast 'ideal meal' that can save you money while providing amazing nutrition.
 Here are 6 Reasons Why Vi-Shape Beats Out The Competition:
1. A unique, concentrated and absorbable blend of proteins processed to remove fat, lactose, carbohydrates and isoflavones to provide pure, concentrated protein. When mixed with milk or soy milk, we provide 20-22 grams of protein, the right mix to burn fat and build lean muscle.
2. Low sodium. Lower than other brands!
3. Contains a serving of whole milk, for bone healthy calcium.
4. Contains a full serving of fruit or vegetable fiber, without gas.
5. Contains digestive aids and enzymes, including prebiotic activity for maximum nutrition absorption.
6. Smells and tastes like cake mix! No grit! No metallic aftertaste.
What's in Vi-Shape®?
1. A Unique Blend of Proteins That Work Quickly and provide long–lasting nutrition to help you burn fat and build lean muscle.
2. Heart healthy Non-GMO Soy Protein. (No Isoflavones)
3. Fibersol™, a new patented fiber blend that helps keep you feeling full, providing benefits of fiber without gas that can be caused by other types of fiber.
4. Aminogen™ to help your body maximize protein and nutrient absorption.
5. 23 Vitamins and Minerals, along with other ingredients that help you burn fat.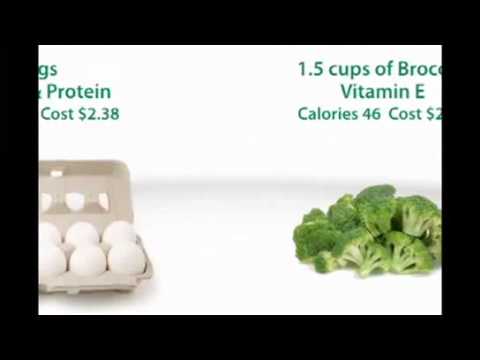 To make a meal, mix 2 rounded scoops of the Vi-Shape® shake mix into non-fat milk or soy milk and blend. Mix with water for a protein snack. For added flavor and nutrition, you can also blend in fresh, frozen or canned fruits. Try our Shape-Up™ Health Flavor mix-ins for flavor and added nutrition.  It is THAT EASY! THAT HEALTHY! THAT FAST!
For a FREE SAMPLE, visit www.BodyByViFreeSamples.com
Talk to you soon!
Your Champion Strategist,
with Winning Results!
Tony@TonyTate.net
904.624.1148
PS This is one of the many things that I take seriously as a Body By Vi Promoter, and as a father! I believe it is actually a cause that is slowly becoming a movement.
I would love for your to be a part of it and JOIN WITH ME  by clicking On JOIN THE CHALLENGE to fight this war of against OBESITY and the war against the malnourished children and low-income or poverty-stricken children whose food is Nutritionally Bankrupt!
LET'S CONNECT!
Facebook: www.facebook.com/JoinTonyTate | www.facebook.com/BodyByViWithTony
Twitter: www.twitter.com/TonyTate | www.Twitter.com/BBViWithTony
YouTube: www.YouTube.com/MrTonyTate | www.YouTube.com/BodyByViWithTony
Linked In: www.linkedin.com/in/MrTonyTate

Tags: aminogen, Body by vi, body by vi 90-day challenge, body by vi amelia island, body by vi free samples, body by vi jacksonville, body by vi orlando, body by vi with tony, champion strategist, earn a FREE BMW, fibersol, free body by vi samples, free samples, gluten free, home based business, isoflavone free, kosher certified, lactose free, leverage, residual income, tri-sorb protein, ViSalus Sciences, Weight Loss, winning results, www.bodybyvifreesamples.com